In the UK, approximately 12 million tonnes of wastewater is processed each day = 140 tonnes per second (on average).
Further to this a considerable amount of rainfall enters the wastewater network.
Around 53 million tonnes per annum of untreated sludge (i.e. sewage sludge) is collected from about 8,500 wastewater treatment works servicing small villages to large cities.
The sewage sludge is transported (from the smaller wastewater treatment works) and processed at around 200 Sludge Treatment Centres usually located at the larger wastewater treatment works.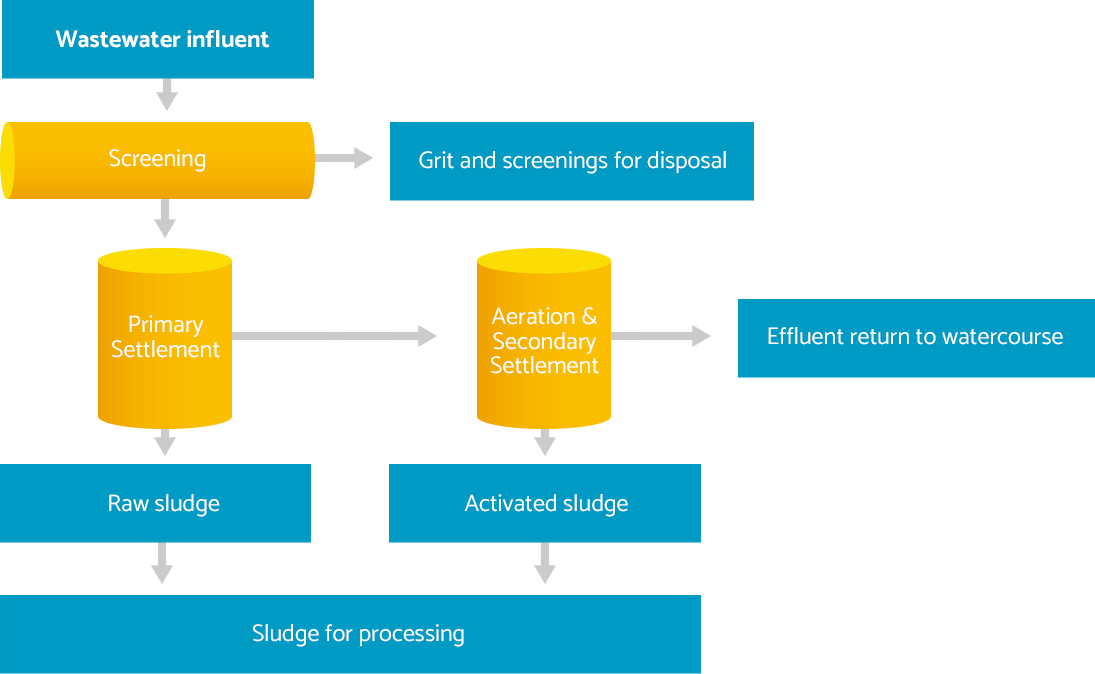 Sludge Treatment
The main objective of sludge treatment is to create a biosolids product that is safe and acceptable to recycle to agriculture. This includes reducing or eliminating potentially harmful micro-organisms e.g. E. Coli and Salmonella spp. and reducing the fermentability of the final biosolids to acceptable levels. Various treatment technologies are employed to produce biosolids; about 73% by anaerobic digestion and 22% by lime stabilisation.
Smaller quantities of sludge are also treated by thermal drying and composting sometimes with green waste, to produce biosolids. Process control points and monitoring are used to ensure that continuous treatment processes operate within defined limits and therefore a consistent quality biosolids is produced.